Are you looking forward to this summer Mercury Retrograde 2018? The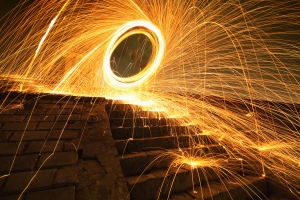 chances are you heard this MRx can be a huge kerfuffle in a disturbance of the force.
Lewis and I give you oodles of tips and advice on how to successfully navigate this doozy of a time frame during summer mercury retrograde 2018.
Defining Mercury Retrograde
 Via Astrology, this recurring cycle favours finding reward in reflection. Mercury is The Messenger, naturally guiding our communications, thinking, mindset and adaptability in life. Equally, movement in our lives whether it be through transportation, electricity, the internet, or information- these all connect to our inner planet, Mercury.
When "Retrograde" Mercury backtracks in measured astrological degrees of the current zodiac sign he is in -and while the astronomer will tell you it this only an illusion- the motion of his orbit isn't moving forward either. This passage in time causes apparent "tricks" to display themselves through extreme and sudden change, upset, shift, and inconvenience to be seen within the world. Most people "fear" and dislike the natural energy surrounding this regular astrological transit, whether you're already aware of it or not.

To Challenge or Not to Challenge?
~ Create Mindful Mercury Retrograde Passages
~ Utilize Patience & Find Reward
~ Recognize the Power of Reflection
~ Remove the fears that surround "MRx" transits
~ Be Prepared & Enjoy Embracing Change
We will all want to remember to NOT challenge Mercury during the next retrograde.
Why may you ask?  Of course, you should ask!
Yes, while the year's first Mercury Retrograde is over April 15/18, there will be no time like the present during late April, May & early June to take the necessary time to become prepared adequately for Summer 2018.
Our summer season is energetically riddled with inner planet retrogrades intertwined with three intense eclipses!  What do you NEED TO KNOW?
Mars Retrograde 26 June to 27 August
Eclipse Season 12 July to 11 August
Mercury Retrograde 26 July to 19 August
Whatever you THINK you are starting this summer to unfold in success, the time is NOW to be well aware of your intentions and how you will take advantage of this Summer of Surrender versus getting caught up in inevitable tension and frustration.
The summer of 2018 will most definitely be a summer of surrender.  Just go with the flow.